About Refractive Lens Exchange
As we age, our eyes can lose their ability to focus at near. The condition known as presbyopia affects most people after the age of 40 and everyone by their early 50s. An estimated 90 million baby boomers either have presbyopia or will develop it within ten years. These people struggle to read or do hobby work and must rely on magnifying reading glasses for even the most mundane daily tasks, such as checking a watch. But now, thanks to new advancements in eye care, qualified patients can undergo laser, non-laser and implant procedures to improve their reading vision.
Sometime around age 40, most people begin facing the inevitable need for corrective lenses to see clearly at close ranges, even if they have never needed them for distance. But now, thanks to new advancements in eye care, qualified patients can have a simple outpatient procedure to improve their vision.
A refractive lens exchange using an advanced lens implant is a procedure nearly identical to cataract surgery, in which the impaired natural lens is replaced with an artificial one. However, unlike cataract surgery, the eye's natural lens has not developed into a cloudy cataract.
Vance Thompson Vision's world-class eye surgeons utilize state-of-the-art technology to deliver the best vision for your lifestyle needs. We invite you to a one-on-one consultation to learn more about refractive lens exchange for your best vision.
Reviews
"Best staff and care on earth!"
- T.B. /
Facebook /
Jun 19, 2019
"No waiting - always see me when my appt is scheduled. Take the time to answer all my questions and even keep my specialist in MSP informed of my progress."
- R.K. /
Google /
May 17, 2019
"The staff there was very welcoming and helpful. The technician was patient and very thorough and all the tests that she did. Dr. Greenwood spent extra time explaining my condition and I answered all my questions . When there is questions about insurance and what would possibly be covered they brought in a staff member who spoke specifically about those issues. A second stack person came in and explained how they would help ensure that the insurance claim would be appealed if necessary. The whole appointment was very thorough and the information helped me make the best decision for my health possible. I would recommend Vance Thompson vision to anyone with complex eye problems."
- J.L. /
Google /
Jun 19, 2019
"Everyone was very friendly and thorough. I only have to do one eye drop once a day. Never had any pain."
- B.J. /
Facebook /
Jun 19, 2019
"The staff at Vance Thompson Vision know the true meaning of "customer service". The process from start to finish was the best experience I have ever had with vision care. Dr. Greenwood and team were amazing to work with. I have already recommend this place to multiple friends and colleagues."
- J.O. /
Google /
Jun 08, 2019
Previous
Next
Best Candidates for Refractive Lens Exchange
Patients experiencing the frustration of presbyopia who want to reduce their dependence on spectacles or contact lenses and have healthy eyes, are good candidates for refractive lens exchange.
Refractive Lens Exchange Treatment Options
A refractive lens exchange procedure is performed as an outpatient surgery.
During the procedure, the doctor will begin by making an incision on the eye in order to remove the natural lens, which will then be replaced by a new artificial lens called an intraocular lens (IOL). The implant will not change the outward appearance of your eye, but it can drastically improve your vision.
At Vance Thompson Vision, we offer both manual and ReLACS lens replacement surgery. In the traditional manual surgery, the surgeon uses a blade to make the small opening through which the lens is removed.
With ReLACS, a laser is used to make the incision. Dr. Vance Thompson assisted in the research and development of the ReLACS surgery by being involved in its clinical trials and FDA approval process. This technology allows our surgeons to plan and perform refractive lens exchange with laser precision. The laser also sections the lens into smaller pieces making the process quicker and the lens easier to remove. Surgeons experience more control and flexibility, plus ReLACS features real-time tools for an accurate visual of what's going on inside the eye.
What to Expect with Refractive Lens Exchange
As an alternative to LASIK, refractive lens replacements use a new artificial lens to refocus the light on the retina, rather than changing the shape of the cornea. Refractive lens exchange combined with advanced lens implant options provide a continuous range of vision for distance, intermediate, and near, eliminating or reducing your dependence on reading glasses or bifocals.
Your new implant following refractive lens exchange should last the rest of your lifetime. However, refractive lens exchange can be revised by removing the implant and replacing it with a new one.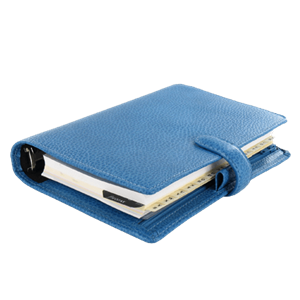 Procedure Information
Recovery Time

1 - 2 days

Procedure Time

30 minutes (15 per eye)

Follow Up Time

1 day, 1 week, 1 month

Recovery Location

Home
Contact Us
We can help you determine if you are a candidate for refractive lens exchange during a consultation in our Fargo office at Vance Thompson Vision. Our ophthalmologist surgeons match your vision correction with your lifestyle needs to provide your best possible vision. Schedule your consultation today.
Related Procedures
Related Posts