LASIK or PRK laser vision correction are often the right options for patients who are considering refractive surgery to improve their vision. However, in patients with higher degrees of nearsightedness, the cornea may be too thin to allow full refractive correction with a laser.
In these cases, surgical implants may be the best alternative. These special devices, called phakic intraocular lenses, act like contact lenses implanted inside the eye to correct high degrees of nearsightedness. These lenses are inserted in front of the eye's natural lens to improve focusing ability.
We use the Visian ICL (implantable collamer lens) at Vance Thompson Vision. The ICL is placed in the posterior chamber, behind the iris and does not require the natural lens to be removed. This procedure is recognized as an alternative to corneal refractive surgeries like LASIK.
The Verisyse ICL is a similar implantable lens, made of medical-grade polymethylmethacrylate, or PMMA. The Verisyse implantable contact lenses is placed in the anterior chamber, in front or your iris. of the lens. Both lenses are FDA approved for the correction of nearsightedness.
Reviews
"Best staff and care on earth!"
- T.B. /
Facebook /
Jun 19, 2019
"No waiting - always see me when my appt is scheduled. Take the time to answer all my questions and even keep my specialist in MSP informed of my progress."
- R.K. /
Google /
May 17, 2019
"The staff there was very welcoming and helpful. The technician was patient and very thorough and all the tests that she did. Dr. Greenwood spent extra time explaining my condition and I answered all my questions . When there is questions about insurance and what would possibly be covered they brought in a staff member who spoke specifically about those issues. A second stack person came in and explained how they would help ensure that the insurance claim would be appealed if necessary. The whole appointment was very thorough and the information helped me make the best decision for my health possible. I would recommend Vance Thompson vision to anyone with complex eye problems."
- J.L. /
Google /
Jun 19, 2019
"Everyone was very friendly and thorough. I only have to do one eye drop once a day. Never had any pain."
- B.J. /
Facebook /
Jun 19, 2019
"The staff at Vance Thompson Vision know the true meaning of "customer service". The process from start to finish was the best experience I have ever had with vision care. Dr. Greenwood and team were amazing to work with. I have already recommend this place to multiple friends and colleagues."
- J.O. /
Google /
Jun 08, 2019
Previous
Next
Best Candidates for Implant Contact Lenses
Candidates for Implantable Contact Lenses are between the ages of 21 – 45 years old with a stable correction. Patients with moderate to severe nearsightedness are the most typical candidates for this procedure. Having a history of eye surgeries or eye diseases, such as glaucoma, iritis, or diabetic retinopathy, may disqualify you from implantable contact lenses.
Implant Contact Lenses Treatment Options
The implantable contact lens procedure is an outpatient procedure under a light, topical or local anesthetic. Prior to the procedure a peripheral irridotomy is performed in the office to alleviate any build up of pressure within the eye. On the day of the procedure a small incision is created at the base of the eye. The lens is folded, inserted through the incision and positioned in the eye. The procedure takes about 30 minutes and results are almost immediate.
What to Expect with Implant Contact Lenses
Once your procedure is finished and you are discharged from outpatient surgery, your vision will continue to improve over the next 48 hours as your eyes heal. You should be able to return to most of your daily activities quickly. Do not rub your eyes for three to five days following your procedure. A follow-up appointment will also be scheduled with your eye care provider.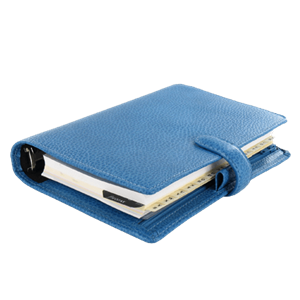 Procedure Information
Recovery Time

1 - 2 days

Procedure Time

30 minutes (15 per eye)

Follow Up Time

1 day, 1 week, 1 month

Recovery Location

Home
Contact Us
If you would like an alternative to LASIK, laser vision correction procedures, eyeglasses, or contact lenses, discuss your options with the eye care professionals at Vance Thompson Vision. Reduce the impact of your nearsightedness with an implantable contact lens and significantly improve your vision. Call to request an appointment today.
Related Procedures
Related Post