When you see yourself in the future, do you picture yourself wearing glasses? The need for reading glasses after 40 can be shocking if you have not had to correct your vision in your lifetime. Sometime around age 40, most people begin facing the inevitable need for corrective lenses to see clearly at close ranges. Having a supportive eye care team can help you strategize solutions to address this issue. In Fargo, ND, Vance Thompson Vision offers comprehensive eye exams for men and women experiencing progressive near vision loss (also known as presbyopia). Together, our team of board-certified ophthalmologist surgeons and fellowship-trained optometrists can suggest several different treatment options.
The corneal inlay is an implantable device designed to correct near vision in patients with presbyopia. Implanted just beneath the surface of the cornea, the inlay acts like the aperture of a camera, effectively increasing a patients depth of focus. The AcuFocus KAMRA inlay is FDA approved to treat presbyopia and enhance near-vision performance. Dr. Vance Thompson was a principal investigator for the FDA-monitored clinical trial for KAMRA corneal inlays, and he testified before the FDA on the inlay's efficacy.
Our team will go out of their way to make sure you have all the information you need to make a decision on how to approach your changing vision needs. By adjusting the depth of focus and returning near vision, our inlay treatment can deliver a lasting solution to reduce dependence on reading glasses.
The AcuFocus KAMRA inlay is a ring positioned in the cornea, the eye's out surface. Similar to how a small aperture in a camera helps increase the depth of focus in a picture, the corneal inlay increases a person's ability to see objects up close without losing distance vision. Smaller and thinner than a contact lens, the KAMRA inlay has an opening – or pinhole – in the center. This pinhole allows only focused light to enter your eye.
Reviews
"Best staff and care on earth!"
- T.B. /
Facebook /
Jun 19, 2019
"No waiting - always see me when my appt is scheduled. Take the time to answer all my questions and even keep my specialist in MSP informed of my progress."
- R.K. /
Google /
May 17, 2019
"The staff there was very welcoming and helpful. The technician was patient and very thorough and all the tests that she did. Dr. Greenwood spent extra time explaining my condition and I answered all my questions . When there is questions about insurance and what would possibly be covered they brought in a staff member who spoke specifically about those issues. A second stack person came in and explained how they would help ensure that the insurance claim would be appealed if necessary. The whole appointment was very thorough and the information helped me make the best decision for my health possible. I would recommend Vance Thompson vision to anyone with complex eye problems."
- J.L. /
Google /
Jun 19, 2019
"Everyone was very friendly and thorough. I only have to do one eye drop once a day. Never had any pain."
- B.J. /
Facebook /
Jun 19, 2019
"The staff at Vance Thompson Vision know the true meaning of "customer service". The process from start to finish was the best experience I have ever had with vision care. Dr. Greenwood and team were amazing to work with. I have already recommend this place to multiple friends and colleagues."
- J.O. /
Google /
Jun 08, 2019
Previous
Next
Best Candidates for Corneal Inlays
More than a billion people have presbyopia worldwide according to the American Academy of Ophthalmology. That is a lot of reading glasses! Ideal candidates for corneal inlays are between 45 – 60 years old and have difficulty reading small print or seeing near objects, both of which require wearing reading glasses.
Corneal Inlays Treatment Options
Corneal inlays are performed in an outpatient surgery center. Your ophthalmologist will administer a local anesthetic (numbing drops) into the nondominant eye. Corneal inlays are implanted just beneath the surface of one eye to improve near vision while still sustaining crisp distance vision. The entire inlay procedure should take about 10 minutes. Your surgeon will discuss the pros and cons of each type of inlay, to determine the best solution for your individual lifestyle needs.
What to Expect with Corneal Inlays
You can expect to have better vision within a week after your surgery and continued improvement over 2-6 months. It is very important to keep all your post-procedure appointments with your ophthalmologist surgeon so that we can document and discuss your progress.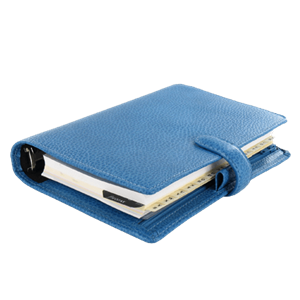 Reduce the Reliance On Readers
If you would like to learn more about cornea inlays, please call and schedule a consultation. We will discuss your vision, go over your personal and family medical histories, and see if you can benefit from presbyopia correction with a corneal inlay.
Related Procedures
Related Posts