Best Candidates for iStent
Minimally invasive glaucoma surgery, known as MIGS, has changed the way eye surgeons restore a patient's vision. By creating a pathway through the eye, our experienced ophthalmologist surgeons at Vance Thompson Vision in Fargo can implant an iStent Micro-Bypass device to aid in draining aqueous fluid naturally from the eye. The trabecular stent, iStent, is the smallest medical device ever implanted into humans to decrease eye pressure by creating a pathway in the high-resistance portion of the eye's drainage system. The iStent was the first trabecular micro-bypass device approved by the FDA (summer 2012) and is the most thoroughly studied glaucoma device on the market today. At Vance Thompson Vision, Drs. Berdahl, Greenwood, and Swan take great care to select the right treatment for each glaucoma patient to lower intraocular pressure through comprehensive eye exams and testing. Learn more about MIGS and discover if iStent is the right choice for you.
Reviews
"Best staff and care on earth!"
- T.B. /
Facebook /
Jun 19, 2019
"No waiting - always see me when my appt is scheduled. Take the time to answer all my questions and even keep my specialist in MSP informed of my progress."
- R.K. /
Google /
May 17, 2019
"The staff there was very welcoming and helpful. The technician was patient and very thorough and all the tests that she did. Dr. Greenwood spent extra time explaining my condition and I answered all my questions . When there is questions about insurance and what would possibly be covered they brought in a staff member who spoke specifically about those issues. A second stack person came in and explained how they would help ensure that the insurance claim would be appealed if necessary. The whole appointment was very thorough and the information helped me make the best decision for my health possible. I would recommend Vance Thompson vision to anyone with complex eye problems."
- J.L. /
Google /
Jun 19, 2019
"Everyone was very friendly and thorough. I only have to do one eye drop once a day. Never had any pain."
- B.J. /
Facebook /
Jun 19, 2019
"The staff at Vance Thompson Vision know the true meaning of "customer service". The process from start to finish was the best experience I have ever had with vision care. Dr. Greenwood and team were amazing to work with. I have already recommend this place to multiple friends and colleagues."
- J.O. /
Google /
Jun 08, 2019
Previous
Next
envision Your iStent Treatment
If you have been diagnosed with glaucoma (with or without cataracts), Drs. Berdahl, Greenwood, or Swan can make the determination if you are a great candidate for the iStent implant. We advise you to make an appointment for a consultation. Be prepared to review your list of current medications and answer a few questions regarding your medical and family health history.
Generally implanted during cataract surgery, the iStent implantation is an outpatient surgery performed at our Fargo, ND office at Vance Thompson Vision. Our team will prep you for surgery with anesthetic (numbing) eyedrops and a mild sedative if necessary. You will need to arrange for a ride home prior to surgery.
If you are also having a cataract excision, there will be no need for additional incisions to insert the implant. Measuring only 1 mm by .33 mm, the iStent is inserted into the trabecular meshwork of the eye (Schlemm's canal). When inserted into the eye, the small tube has been shown to increase the aqueous flow in the eye, which decreases the pressure within the eye and can decrease a patient's reliance on glaucoma medication.
What to Expect with iStent®
You can expect to have a few prescriptions to fill after your surgery to prevent infection and inflammation in your eyes. It is very important to follow all your post-surgical instructions from Drs. Berdahl, Greenwood, or Swan, and attend all follow-up appointments with your eye care provider. We will chart your intraocular pressure and make adjustments to your treatment as needed. If you have concerns or questions about iStent aftercare, we would be happy to assist you.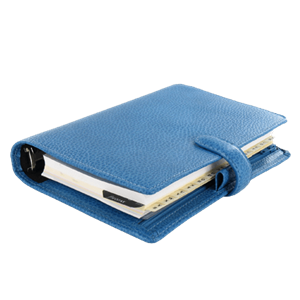 Procedure Information
Recovery Time

1 - 7 days

Procedure Time

5 minutes

Follow Up Time

1 day, 1 week, 1 month

Recovery Location

Home
Contact Us
Life without the constant worry about intraocular pressure damaging your optic nerve can be achieved with the right surgeon and treatment at Vance Thompson Vision in Fargo, ND. We would like to offer you a private consultation to discuss your options, including the implantation of an iStent Micro-Bypass device, at our Sioux Falls office. In addition, we will educate you on the other minimally invasive glaucoma surgeries (MIGS) available and answer any and all questions about this sight-saving device. Call and schedule your appointment today.
Related Procedures
Related Post