We are committed to using the world's most advanced technology and techniques to halt glaucoma, limit damage to your optic nerve, and save your sight. If you have been diagnosed with glaucoma, Vance Thompson Vision offers a minimally invasive procedure to decrease intraocular pressure and a reliance on glaucoma medications. Fellowship-trained ophthalmologist Dr. Greenwood consults with patients in Fargo, ND for endoscopic cyclophotocoagulation (ECP) as a glaucoma treatment that aims to decrease the amount of fluid produced by the eye.
Please feel free to consult with our staff or the surgeons at Vance Thompson Vision for your glaucoma treatment and care. Our team is nationally recognized for glaucoma research and surgery. Dr. Berdahl has authored numerous book chapters and scientific articles and has lectured nationally and internationally about glaucoma. We invest a lot of time and resources to glaucoma research in hopes to really give our patients the latest and greatest treatments we can. Let us take a closer look at your eyes to see if ECP is the option for you.
Reviews
"Best staff and care on earth!"
- T.B. /
Facebook /
Jun 19, 2019
"No waiting - always see me when my appt is scheduled. Take the time to answer all my questions and even keep my specialist in MSP informed of my progress."
- R.K. /
Google /
May 17, 2019
"The staff there was very welcoming and helpful. The technician was patient and very thorough and all the tests that she did. Dr. Greenwood spent extra time explaining my condition and I answered all my questions . When there is questions about insurance and what would possibly be covered they brought in a staff member who spoke specifically about those issues. A second stack person came in and explained how they would help ensure that the insurance claim would be appealed if necessary. The whole appointment was very thorough and the information helped me make the best decision for my health possible. I would recommend Vance Thompson vision to anyone with complex eye problems."
- J.L. /
Google /
Jun 19, 2019
"Everyone was very friendly and thorough. I only have to do one eye drop once a day. Never had any pain."
- B.J. /
Facebook /
Jun 19, 2019
"The staff at Vance Thompson Vision know the true meaning of "customer service". The process from start to finish was the best experience I have ever had with vision care. Dr. Greenwood and team were amazing to work with. I have already recommend this place to multiple friends and colleagues."
- J.O. /
Google /
Jun 08, 2019
Previous
Next
ECP is generally not the first step in glaucoma care for patients. Medications and other surgeries, such as a shunt or trabeculectomy, are generally tried first before ECP to avoid such an aggressive treatment. Candidates for ECP may also have cataracts, high levels of intraocular pressure, limited vision, and/or do not qualify for other glaucoma surgeries.
As an outpatient procedure, an ECP involves inserting a probe into the eye through the incision made in cataract surgery. Your ophthalmologist surgeon then targets and applies laser energy to the ciliary body epithelium, which controls the production of fluid in the eye. The laser energy causes inflammation and scarring of the ciliary epithelium, thus decreasing the amount of fluid it produces. The procedure aims to lower the intraocular pressure. ECP is usually, but not always, performed at the same time as cataract surgery in patients with mild to moderate glaucoma. This laser treatment is performed with great precision, allowing for shorter surgical times and a faster post-operative recovery.
The benefit of having ECP is that you may end up not needing glaucoma medications in the long term, allowing you to lead a healthy life. Glaucoma does not have to limit your lifestyle, and you should be able to continue with your regular habits and activities for the most part. Take comfort in knowing that many individuals, including our doctors, are stepping up to take glaucoma research initiatives. The eye care community, including the Glaucoma Research Foundation, surges forward in an effort to find better methods to treat glaucoma. Someday there may even be a cure for this disease.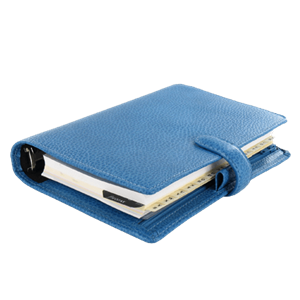 Procedure Information
Recovery Time

1 - 7 days

Procedure Time

5 minutes

Follow Up Time

1 day, 1 week, 1 month

Recovery Location

Home
Contact Us
You Have Options to Explore
Depending on your specific glaucoma condition, we have several options in surgical and minimally invasive procedures at Vance Thompson Vision. Contact our office for a comprehensive consultation with Dr. Greenwood in Fargo for this sight-saving procedure that will help you preserve your vision.
Related Procedures
Related Post