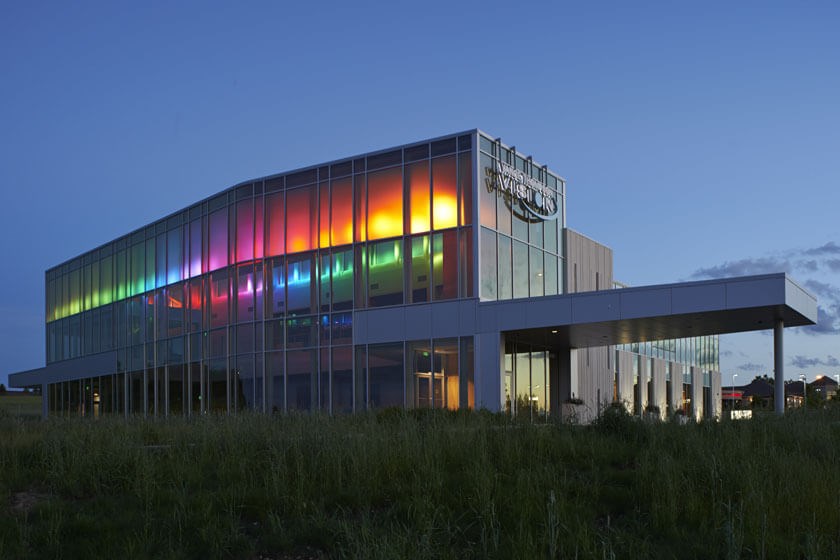 About Our Sioux Falls Facility
Our Sioux Falls, SD facility, Vance Thompson Vision, is a sprawling, modernly designed practice that was customized to maximize the patient experience. Each team member's input was taken into account while creating the blueprints for this impressive facility. Our two-story, state-of-the-art office heavily features natural lighting through walls built almost entirely of glass. The well-appointed reception area is very large with an array of different seating options (couches, chairs, and tables) as well as a refreshment center stocked with coffee and assorted teas while you wait for your scheduled appointment. Our numerous consultation and examination rooms are equipped with the most advanced technology available to the industry, and our on-site surgical center is JCAHO-accredited, convenient, and pristinely clean. Our mission at Vance Thompson Vision is to provide unparalleled eye care to the greater Midwest. We believe that our advanced facility assists us in carrying out that mission day after day.
To visit our Sioux Falls site, please click here.