Glaucoma can affect anyone. Many patients are initially overwhelmed with a glaucoma diagnosis and then become frustrated when medical interventions do not work. With nearly 100 years of combined experience, the team at Vance Thompson Vision is dedicated to utilizing exceptional technology and setting standards adopted all over the globe. Our ophthalmologist surgeons Drs. Berdahl, Greenwood, and Dr. Swan yield excellent results with the minimally invasive CyPass Micro-Stent. This outstanding MIGS technique involves an implanted hollow tube in the eye to move excess fluid that builds up. It can also be performed in tandem with cataract surgery.
Reviews
"The most professional medical care you'll ever see! Smart, experienced, caring staff with great attention to detail, treats each person with superb care! Cutting edge technology blended with expertise staff at all levels!"
- D.H. /
Facebook /
Apr 05, 2018
"Dr. Greenwood and the entire team deliver a world class experience with attention to every detail!!"
- B.W. /
Google /
Apr 01, 2018
"Went in to see if they could help my vision, but it turns out they couldn't. They were very honest and supportive. They provided information for other avenues to pursue. ALL of the staff were great!"
- C.M. /
Facebook /
Mar 24, 2018
"I just had my second greatly successful cataract surgery at VTV. My vision is currently 20/20, which enhances my ability to see fine music notation. My experiences were top-notch across the board— I would highly recommend VTV for any ophthalmic need!"
- D.L. /
Facebook /
Mar 21, 2018
"Dr. Greenwood and his entire staff were extremely friendly and caring while remaining professional at the same time. I was kept well-appraised of what was happening on a consistent basis. I especially appreciated a personal call from Dr. Greenwood as well as one from the surgery center a few hours after the surgery just to see how I was feeling. They get a 5-Star rating from me!"
- D.W. /
Google /
Mar 21, 2018
Previous
Next
All our patients are unique and require personalized planning for their vision concerns. Our team will analyze your medical history, perform an exam with testing, and more. Led by Drs. Berdahl, Greenwood, and Swan, these fellowship-trained ophthalmologist surgeons offer specialized glaucoma care to halt the progression of optic nerve damage through the most advanced research, treatments, and surgical options. Why? Everyone deserves to live a life with their sight intact at every age.
After diagnosis, your surgeon will make a suggested treatment protocol based on taking medication, laser treatment, or surgery. MIGS is an outstanding way to treat glaucoma in many patients. When the CyPass Micro-Stent is selected, rest assured that you are in great hands. Performed as an outpatient procedure in our Fargo surgical facility, we will administer numbing drops and medication to encourage relaxation throughout the incision and implantation.
The CyPass Micro-Stent is a small, hollow tube that is placed in the eye (through a small incision) to create an extra drainage channel. The goal is to have fluid drain more easily from the eye. When combined with cataract surgery, the CyPass Micro-Stent decreases eye pressure more than cataract surgery alone.
If you experience severe swelling, bleeding, an allergic reaction to medications, feel pressure within your eye, have poor or cloudy vision, or any other symptom to cause concern after your CyPass Micro-Stent implantation — call our office. Please keep all scheduled follow-up appointments with your eye care provider so that we can document your progress and make adjustments to your medication when necessary. Also, if medication is prescribed after surgery, developing a daily routine can help ensure medication is taken properly. We recommend that you try to take medicine or drops when you wake up, go to sleep, or at meal times. Consistency is key when medicating glaucoma.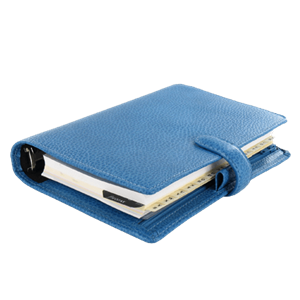 Procedure Information
Recovery Time

1 - 7 days

Procedure Time

5 minutes

Follow Up Time

1 day, 1 week, 1 month

Recovery Location

Home
Contact Us
Protect Your Sight & Lifestyle
Save your sight from nerve-damaging glaucoma by making your appointment to consult with Dr. Greenwood. Glaucoma is the second leading cause of blindness, which may be preventable with proper diagnosis and treatment. Schedule your appointment for your glaucoma and CyPass Micro-Stent assessment to learn more. Don't let IOP interfere with your life. Discover new options at Vance Thompson Vision in Fargo, ND.
Related Procedures