At Vance Thompson Vision, our goal is to treat you as a special guest and provide you with exceptional care and attention. When you entrust us with the care of your eyes, our highly experienced team concentrates on achieving the most successful surgical outcome using the most advanced cataract surgery available. Vance Thompson Vision sets the standard in quality vision correction with the region's only doctor team Fellowship Trained in Corneal and Refractive Surgery. This experience, met with the most thorough menu of surgical implant options, makes Vance Thompson Vision your clear choice for the most advanced cataract surgery available.
A cataract is a clouding of the normally clear lens in your eye. Though painless, cataracts can blur your vision by restricting the amount of light that enters your eye. In addition to hazy vision, indications of cataracts include increasing night-time glare, poor night vision and a change in how your eyes perceive colors.
Most people's lenses will naturally become a bit cloudy as they age, and because cataracts tend to develop slowly, surgery may not be immediately necessary. But when your ability to read, drive or carry out other normal activities is hindered in any way, cataract surgery will likely be the best possible solution.
Reviews
"The most professional medical care you'll ever see! Smart, experienced, caring staff with great attention to detail, treats each person with superb care! Cutting edge technology blended with expertise staff at all levels!"
- D.H. /
Facebook /
Apr 05, 2018
"Dr. Greenwood and the entire team deliver a world class experience with attention to every detail!!"
- B.W. /
Google /
Apr 01, 2018
"Went in to see if they could help my vision, but it turns out they couldn't. They were very honest and supportive. They provided information for other avenues to pursue. ALL of the staff were great!"
- C.M. /
Facebook /
Mar 24, 2018
"I just had my second greatly successful cataract surgery at VTV. My vision is currently 20/20, which enhances my ability to see fine music notation. My experiences were top-notch across the board— I would highly recommend VTV for any ophthalmic need!"
- D.L. /
Facebook /
Mar 21, 2018
"Dr. Greenwood and his entire staff were extremely friendly and caring while remaining professional at the same time. I was kept well-appraised of what was happening on a consistent basis. I especially appreciated a personal call from Dr. Greenwood as well as one from the surgery center a few hours after the surgery just to see how I was feeling. They get a 5-Star rating from me!"
- D.W. /
Google /
Mar 21, 2018
Previous
Next
In a healthy eye, the iris (the colored part of the eye) regulates the amount of light that enters the eye through the pupil. The light passes through the lens, where it is focused onto the retina at the back of the eye. Signals are then sent from the retina to the brain via the optic nerve, where they are translated into the images you see. An eye with a cataract functions normally except that the lens has grown cloudy. Light enters the eye as usual, but the clouded lens disperses the light, causing the retina to have difficulty transmitting a clear image. Therefore, because the light that the retina receives is patchy, the retina's transmissions to the brain are also affected, resulting in hazy, blurred vision.

UNDERSTANDING YOUR OPTIONS
The most important step is to visit your eye doctor so that he or she can evaluate your vision. This evaluation will generally include vision tests, an eye exam and a review of your medical history to uncover any other vision problems you may have. If you are found to have cataracts, the team at Vance Thompson Vision in Fargo, offers refractive cataract surgery, the most advanced cataract surgery combined with the most exhaustive laser and implant options you will find anywhere in the region.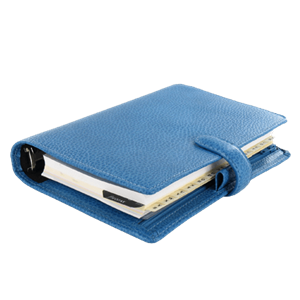 The most important step is to visit your eye doctor so that he or she can evaluate your vision. Call our Fargo, ND office today to make an appointment for a cataract consultation.
Related Procedures